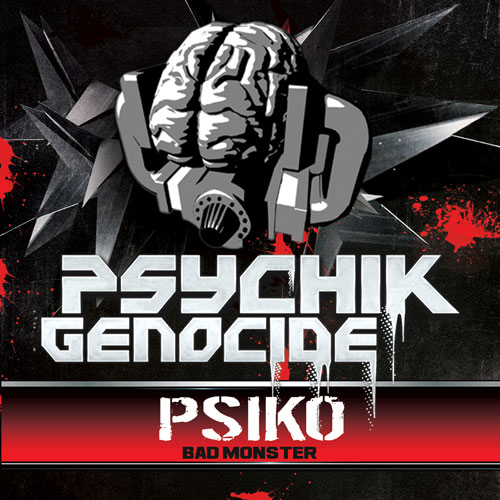 PSIKO, a serious challenger on the French Hard Electronic scene (signed under Audiogenic since 2008), is making his come-back with his new suggestively entitled maxi: Bad Monster. This will mark the second release for Audiogenic's new digital label, Psychik Genocide Digital.
The four titles that make up Bad Monster are powerful, fast, and take us on an intense journey-- one that's more mental, more hardcore, and more industrial than all the previous PSIKO releases.It's heavy, very heavy!
Such a nasty monster...
----------
Artiste : Psiko
Titre : Bad Monster
Label : Psychik Genocide Digital
Ref : PKGDIGI 02
Available only on digital
? Buy the vinyl:
http://www.audiogenic.fr
?? Download :
AUDIOGENIC :
http://www.audiogeni...1-530-11-1.html
ITUNES:
https://itunes.apple...-ep/id748031244
JUNO:
http://www.junodownl...-ep/2342537-02/
BEATPORT, AMAZON...
?? Streaming :
SPOTIFY + DEEZER :
http://www.deezer.com/album/7135529
YOUTUBE: