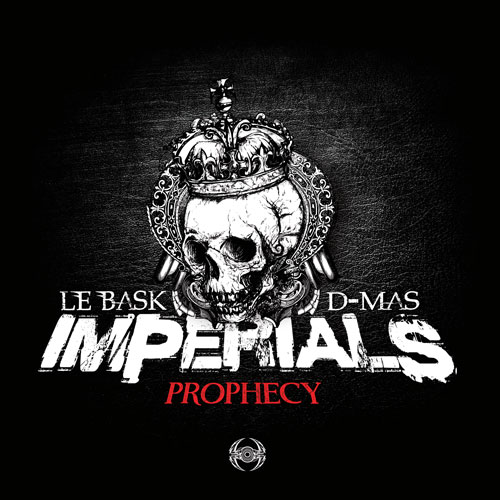 Imperials are the new dream team gaining place on the French Hardcore scene, made up of LE BASK and D-MAS.
Their first maxi, "Prophecy", is a concentration of emotion and energy expressed through a fusion of Hardcore, symphonic instruments and chorus.
The result is heavy and powerful transporting us to the very core of an industrial and warlike universe. Epic!
Artist : IMPERIALS (LE BASK vs D-MAS)
Title : Prophecy
Label : Arena
Ref : ARN19
Support: Vinyl + Digital
? Buy the Vinyl:
http://www.audiogeni...10-531-1-1.html
? Download :
AUDIOGENIC :
http://www.audiogeni...10-531-1-1.html
AMAZON:
http://www.amazon.fr...ywords=Prophecy
JUNO:
http://www.junodownl...ecy/2356792-02/
BEATPORT, ITUNES...
? Streaming :
SPOTIFY,DEEZER :
http://www.deezer.com/album/7135529
YOUTUBE:
??? LIENS ??????????????
Audiogenic site : news / releases / events :
http://www.audiogenic.fr/
facebook :
http://www.facebook....diogenicRecords
Audiogenic Youtube Channel :
http://www.youtube.c...DIOGENICRECORDS