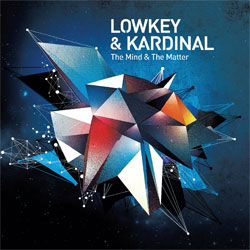 Hello everyone,
The it-team of the moment on the French Techno scene, Lowkey and Kardinal, are releasing their new mix, « The Mind and The Matter », which will be available under the label Tracker (Audiogenic) the 7th of October 2013.
This release is above all a concentration of hits, remixes, and exclusive tracks.
Crafting together groovy Techno, loud bass, pumping beats, and loading on the rave touch, with this mix, Lowkey and Kardinal give new meaning to the idea Techno «made in France »!
Available on CD/Digital here:
AUDIOGENIC :
http://www.audiogeni...26-513-2-1.html
JUNO :
http://www.junodownl...ter/2291010-02/
AMAZON :
http://www.amazon.fr...ASIN=B00EZARZFE
BEATPORT, ITUNES, DEEZER, SPOTIFY...
Free listening on our Youtube channel :
For more information on Tracker releases and parties, go to : www.facebook.com/pages/Tracker/1410911319124633?fref=ts
http://www.audiogenic.fr
?